Our exclusive rum created especially to pair with a quality cigar celebrates the artisanship and tradition that unites them.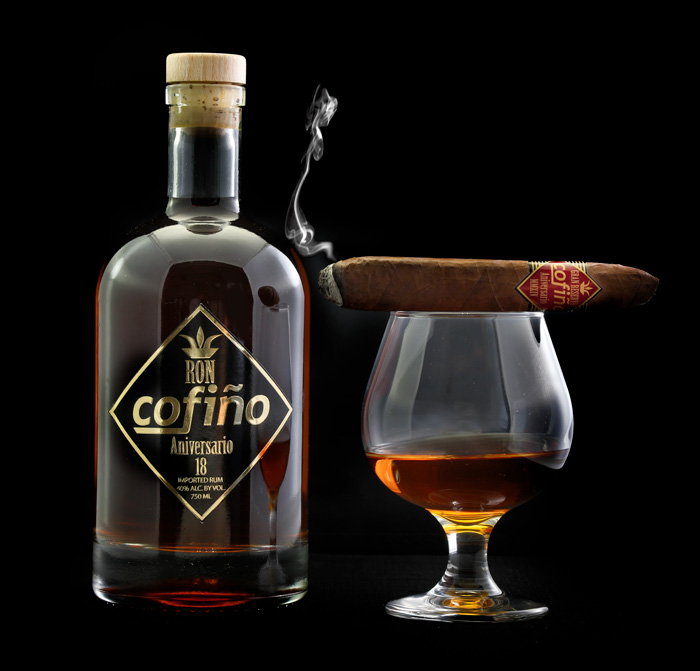 RON COFIÑO ANIVERSARIO 18 Años
Ron Cofiño Aniversario 18 years. A Cuban style rum of the Brut kind with 40% alcohol per volume and aged in the solera method. Its appearance is of an amber color with golden streaks. On the nose it hints at Bourbon, dried fruits and raisins. Very well balanced and elegant on the palate, with a great body and flavors with notes of smokiness and coffee. On the tastebuds it has a long stay with a toasty touch and silky aftertaste. This sumptuous rum gathers the bouquet of an aromatic Bourbon with the complexity of the patiently aged "aguardiente". We dare with an original coupage, illuminating the glass with a golden splendor. Enjoy the great experience of Ron Cofiño Aniversario 18 years and you will enjoy a rum that is simply excellent.