A Destination
Cigar Store
Wine • Spirits • Accessories
Habanacuba Cigar, Wines & Spirits
One of a Kind Smoke Shop
Habanacuba Cigar, Wines & Spirits offers a large selection of premium cigars and exclusive house brands for the aficionado. Moreover, customers can choose from a variety of selected wines, aged rums, whiskeys and other spirits.
Real smokers, locals and visitors from around the world find in Habanacuba an unforgettable experience.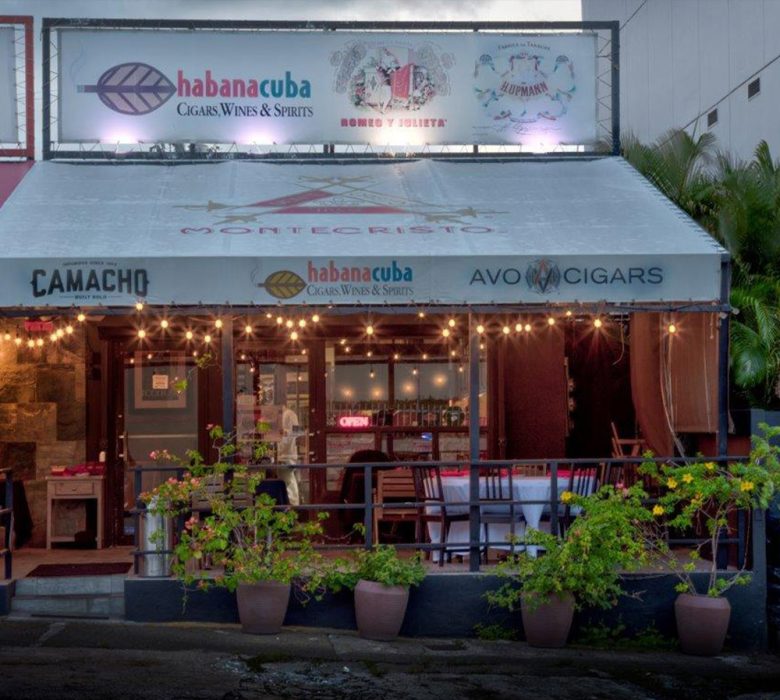 Cofiño Platinum
Cofiño Gran Reserva Platinum cigars are made with specially selected aged tobacco. The combination of aromas and intensity of flavors of cacao, cinnamon and nuts combined with a peppery touch on this smoke are given by a well balanced blend of premium aged tobacco from Dominican Rep., Nicaragua, Honduras and Mexico.
Cofiño Reserva Black
A cigar for the connoisseur smoker. With notes of cocoa powder and toasted coffee beans.
RE Cofiño
A magnificent cigar full in flavor, yet medium in strength, carefully handcrafted in the Dominican Republic.
Wine & Spirits
Wines, whiskeys, rums, and other spirits carefully selected to please the most demanding palate.